Created by BUX, Stryk is here to prove CFD trading can be exciting, inspiring and social.
Stryk removes the complexity from the markets to improve your trading experience. A lightning fast app that lets you trade CFDs (contract for difference) with or without leverage on stocks, forex, indices, commodities and more.
Stryk is part of the bux family
BUX is Europe's fastest growing neobroker and has been making it easy and affordable for Europeans to do more with their money since 2014. By taking down the barriers to the financial markets and disrupting the investing experience, we're helping new generations of investors and traders to discover the world of the financial markets.
BUX products, BUX Zero and Stryk, are available across 9 countries in Europe. Headquartered in Amsterdam, the Netherlands, the company is backed by Prosus Ventures, Tencent, HV Capital, and Velocity Capital Fintech Ventures.
You can find us here
BUX Europe Ltd
67, Franklin Roosevelt Ave,
Lima Carna Building, Office 101,
3011 Limassol,
Cyprus
Support NL: +31858885505 *
Support DE: +4930568373736 *
Support CY: +35725060197
support.eu@strykapp.com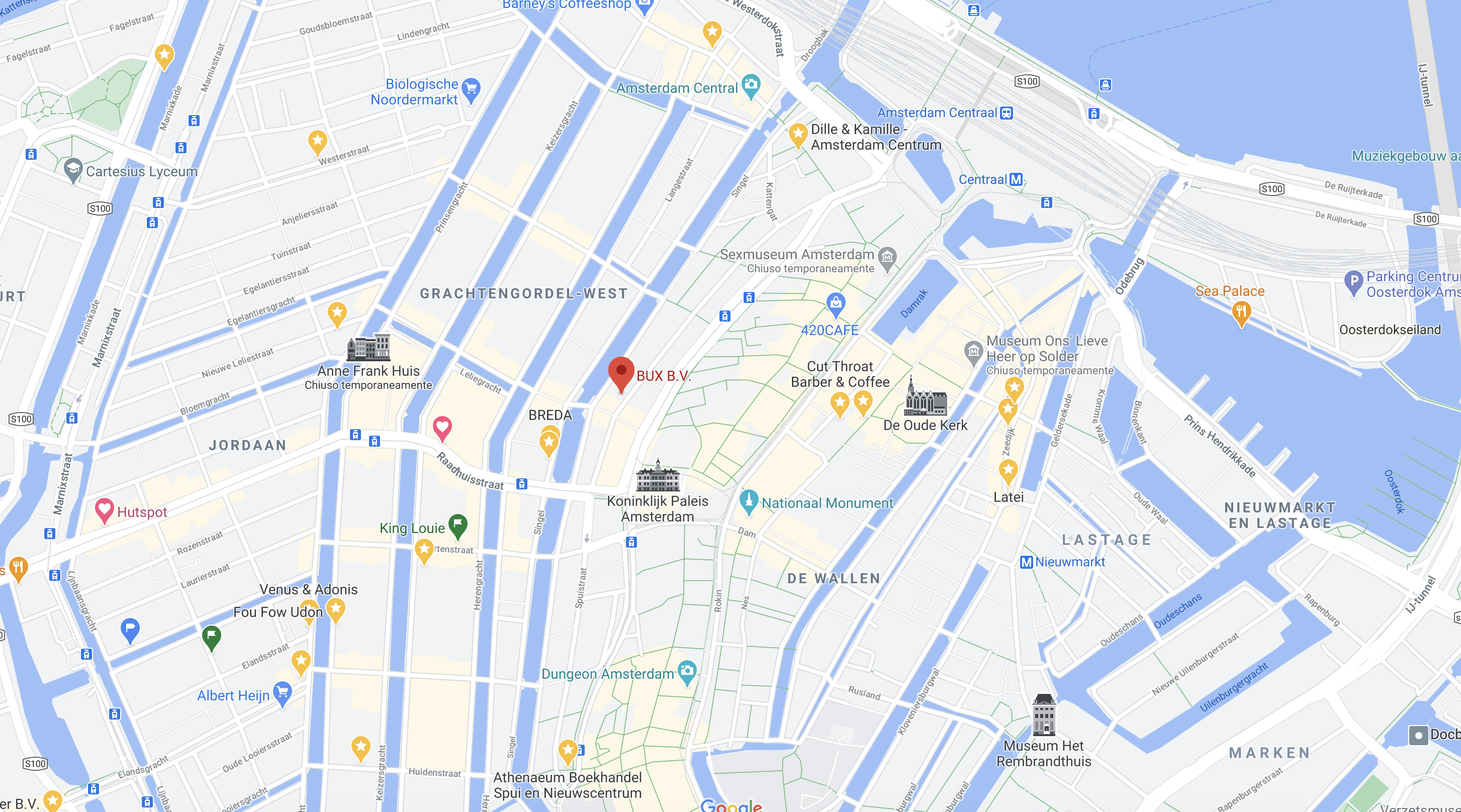 * BUX Europe Ltd is based in Cyprus and does not have any physical presence in Netherlands or Germany.